One speaks of a granny apartment if there is also a self-contained apartment with its own access in a single family house. This is usually either in the attic or in the basement. In some cases, the granny flat also occupies the ground floor or is attached like an extension to the actual apartment building.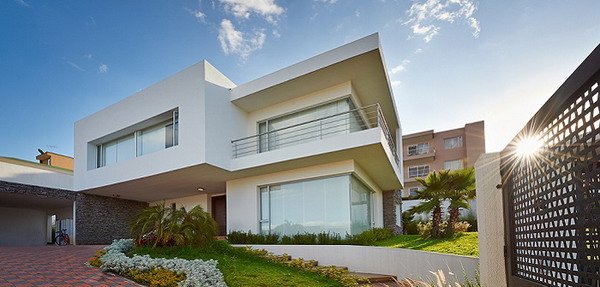 Such a separate apartment is usually planned before the construction phase, since a subsequent conversion of the living space is associated with high costs, considerable effort and restrictions in daily life and would therefore usually not be lucrative. For builders, such a residential unit in their own home has various advantages, but it also carries risks. Here you will find information on the pros and cons of a separate apartment and some practical tips for builders and landlords of such an apartment.
1st advantage: rental income from the separate apartment
In most cases, taking a granny flat plays the most important role as a decision criterion. By renting out the living space, homeowners have access to a monthly income that can either be used to repay the home loan or can be used as additional income to support themselves. However, it is advisable to offset the amount of rental income with the additional expenses. A granny apartment is usually financially worthwhile only from a size of at least two rooms or 50 square meters.
Granny apartment: tenant or holiday guest?
But the housing shortage, especially in the metropolitan areas, is becoming an increasingly pressing problem. Naturally, the owners of such a separate apartment also benefit from this. They still have problems chasing out even remote apartments to those looking for them. Depending on the location, these can be rented to students, for example, or to professionals who only spend the night there on working days. This would have the advantage for the owners that at the weekend they would collect rent without being disturbed and without noise, without the tenant being on site. Other landlords, on the other hand, are happy to have contact with the tenant and feel more comfortable when someone is in the house. However: Renting out a separate apartment in big cities is currently a safe source of income.
As an alternative to permanent letting, the granny flat can also be offered as a holiday apartment, which enables higher rental income. However, it should be noted that there are different regulations and requirements depending on the municipality and that the expenses for a holiday apartment are higher than for a rented apartment. In addition, the cost of renting a holiday home is significantly greater than for permanent rental as a residential unit.
Even if there are holiday apartments in every corner of the country, the demand in holiday regions by the sea or in the mountains is of course higher. In general, every homeowner has to clarify what he likes best: if he wants the tenant for permanent rental income or if he prefers the frequent change of a holiday guest. In the latter case, the owner would of course be more flexible if he wanted to use the separate apartment again for other purposes.
2nd advantage: taxes and subsidies
Rental income from renting an integrated apartment in your own house must of course be tax deductible. At the same time, homeowners benefit from the fact that various expenses can also be claimed for tax purposes.
Both the loan interest and all expenses that serve to maintain the rental property, i.e. repairs, necessary refurbishments and modernizations, maintenance costs and the personnel expenditure for these measures are tax-deductible. If the house meets the requirements of the KfW standards, state funding for construction is possible. If you integrate a granny flat into your house, you can use this support twice: for your own house and additionally for the granny flat.
3rd advantage: granny flat as a pension
In advanced age, a granny flat is often also useful for old-age provision. For example, while she was still inhabited by her own children when she was young, at a later point in time she can improve her pension by paying the rent. Of course, the rental income must be taxed.
In case of doubt, advice from a tax advisor is worthwhile. He can explain the exact conditions of the taxation and give tips on tax savings. Such an apartment in your own house is also practical if you have to rely on a caregiver who has to be permanently on site. You can use the apartment as a living space, which makes it much easier to care for yourself in old age in your own home.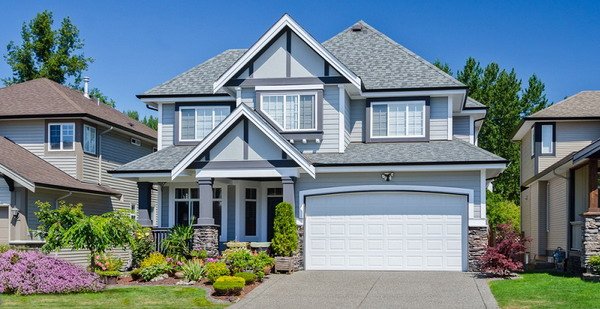 4. Advantage: special rights for the notice period
Anyone who has already dealt with the duties, obligations and rights of renting residential properties knows the particularly difficult requirements for terminating a tenant. Such termination is only possible under special circumstances and in connection with special deadlines. It looks a little different when renting out separate apartments. The reason for the special regulations is the close coexistence with a stranger. Anyone who has only rented one residential unit in their home benefits from separate deadlines and conditions for termination.
If you do not get along with the tenant and living together is difficult or stressful for you, you have the option to cancel much faster than in all other cases of renting. If this happens, you can get legal assistance in case of doubt. However, it makes more sense to examine the potential tenant thoroughly before entering into the rental agreement and to get to know it as well as possible. This prevents possible problems when later living together in the same house.
1. Disadvantage: living together in a small space
Even if a separate apartment is a self-contained living room with separate access for the tenant, you still live with him in a small space. In addition to the usual living noises, it can be assumed that you will get visits, hear the background noise of celebrations and much more. In order to have clear rules for living together from the outset, it makes sense to clarify usage rights, for example. Can the tenant use the garden, is he entitled to a parking space in the garage and would you like to offer a storage space in the basement?
In addition, consumption billing for electricity, water and gas should be done separately to prevent disputes. At best, regulate such aspects in writing. This prevents misunderstandings and creates a good basis for living together. Be sure to clarify in the rental contract whether or not you agree to the pet moving in. If there is no regulation, you will find it difficult later to undo the move in of dogs or cats.
2. Disadvantage: higher costs in the construction phase
Another disadvantage can already be seen in the planning phase for your house: the costs. If a granny flat is to be integrated into a house, you need a larger footprint of the house and the construction costs increase in different places. Even the architect receives a higher fee due to the higher workload.
In addition, the cost of materials and labor costs for craftsmen are higher. It is therefore worthwhile to compare the later rental income with the additional expenses during the construction phase. The additional apartment in your own house is only financially worthwhile if possible income outweighs it.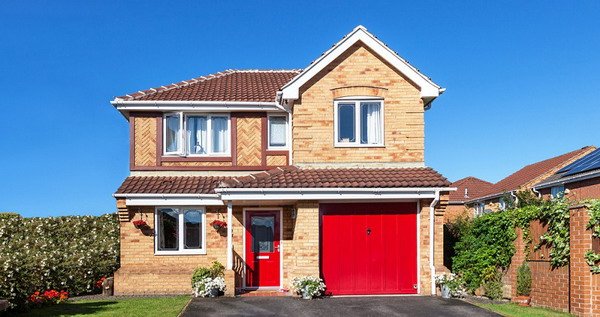 3. Disadvantage: Possible difficulties when selling a house
A family home with an integrated rental apartment can be both an obstacle and an advantage when selling a house. That depends primarily on the location of the house. Anyone who offers such a house for sale in rural areas may find it harder to find a buyer. In conurbations, on the other hand, the granny flat is usually an advantage when selling the home. Builders should consider this in advance, because the sale of the home can be necessary for various reasons such as old age, financial difficulties or a necessary move.
4. Disadvantage: Finding tenants can be tedious
A disadvantageous aspect of renting an integrated apartment in your home is finding a tenant. On the one hand, you either have to pay the costs for a broker or start your own search. On the other hand, you alone are responsible for checking the potential tenant.
Therefore, ask applicants for a certificate of rent debts from the current landlord, information from Schufa and proof of salary. This gives you at least financial certainty about the solvency and willingness to pay of a new tenant. At the same time, it can make sense to get to know the potential tenant better first. Make sure that you get along well with him and that you are on the same wavelength as possible. If you check thoroughly beforehand, you will have significantly fewer problems later.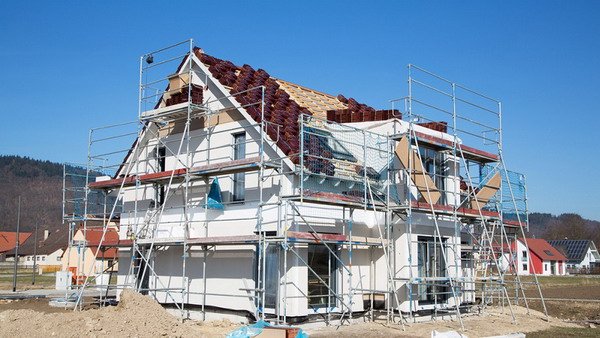 Advantages and disadvantages of the granny flat at a glance
There are these advantages if you plan and furnish a separate apartment in your own house:
Revenue from rent to repay home finance
Provision for old age
Tax deductibility of various rental costs and double support
separate rights and shorter deadlines make it easier for tenants to terminate their contracts
At the same time, you have to be prepared for the following disadvantages:
Living closely with one or more strangers
rising costs in the planning and construction phase
possibly complications with a sale of the house
Finding tenants can be time-consuming
You can find more information about granny apartments, the rental and related tax issues here. Due to the scope of this decision, it is worthwhile to weigh it up carefully before planning and building a separate apartment.
________________________________________
Picture credits: © Shutterstock cover picture: Santiago Cornejo -01: romakoma- # 02: Ewelina Wachala – # 03: Jeanette Dietl – # 04: ppa