Curtains are still a long way from being obsolete. They are an ideal way to give a room a special flair. While around 90% of households had curtains in the 1970s, there are significantly fewer today. The trend, however, is back in the direction of curtains and drapes and the favorite colors and designs are anything but "retro". Thanks to modern ideas, living room curtains are real eye-catchers.
Hacks for a creative home design
The right curtains are particularly important for the right ambience in the living room. When the light is right, furnishing elements are perfectly staged. To give the living room a personal touch, pictures and photos are suitable, for example from family vacations, weddings or nice moments with friends. The following gadgets will help you to attach these photographs correctly:
The six most beautiful ideas for the living room
The window looks bare, the room lacks warmth? Then it's time to grab a curtain, buy a curtain, or even grab a sliding device. When it comes to colors and patterns, whatever you like is allowed, but some trends are particularly prevalent.
Practical sliding devices protect against the sun and prying eyes
Although sliding devices are not necessarily associated with the curtains, they are a particularly practical solution for the living room. Especially when the sun shines strongly into the room on warm days, for example, and heats it up, sliding curtains can be an optimal solution. In the past, they were mainly available in white versions, today the sliding devices are offered in a wide variety of designs.
Light patterns loosen up the room. Light colors also keep the heat out, but do not make the living room look smaller. When choosing the sliding curtains, it is important to pay attention to the optimal length, as these are difficult to adjust in length.
Dark tones as an eye-catcher
Curtains do not always have to be light, especially if they are to be used primarily for darkening and as decorative elements, dark colors can also be used. The combination of black and gold is very popular.
There are two reasons for this. The two colors harmonize very well with each other and adapt to different furnishing styles. In addition, they look particularly elegant and make it possible to set beautiful accents.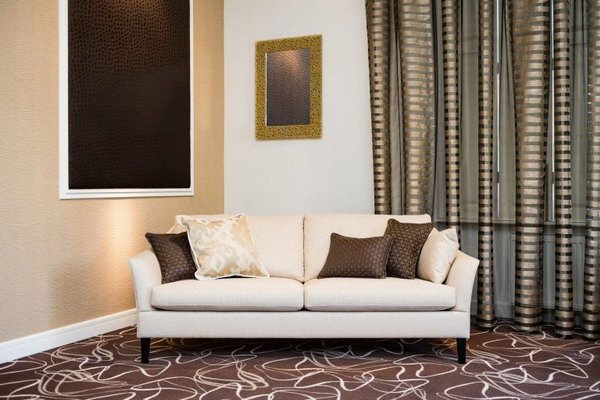 However, when choosing dark colors, it is important to note: Dark tones can quickly make the room look smaller and also look difficult in the design. A good solution is therefore to choose curtains that are loosened up with light nuances.
Playing with colors
When looking for the right curtains, very few people come across the idea of looking for unusual colors. There is of course the risk that you will quickly overlook special tones. Nevertheless, it is precisely the colors that can give the room that certain something. The color yellow is one of the new curtain trends. Yellow is a color that spreads a good mood, just like white opens the room and is still something special. Whole single color or with delicate patterns, yellow curtains are also very good as curtains.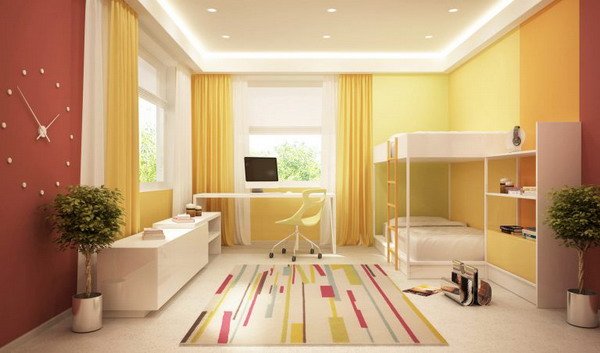 Classic beauties with pompous details
In addition to the accents that can be set with color, there are also highlights in the alignment of the curtains with the current curtain trends. Slight ruffles, overlapping panels and holding them together with colored ribbons are back in trend. At this point, too, people like to work with different color nuances. While the basis is laid by white curtains, over-curtains or curtains can be varied here in very different colors. There are also different ways of gathering. It is nice when there is still enough light coming through the window. In this way, the curtains as well as the room come into their own.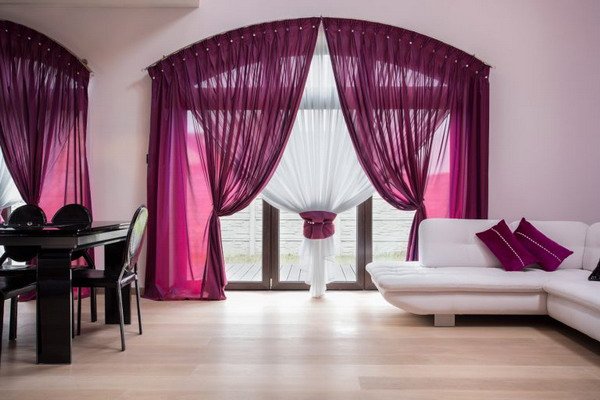 The classic – the blinds
It doesn't always have to be a lot of flourishes. Surveys show that many people find their way back to minimalism when it comes to decorating their homes. This means that they consciously refrain from using many pieces of furniture and accessories and instead rely on clear colors and shapes. This also applies to the curtains and drapes. Therefore, a real classic has been able to hold up for many years. The blinds are made of thin fabric and kept narrow. They let light through but keep the heat out. They can also be set very differently. The advantage is: Blinds can also be used to create very restrained accentsset. Because these are now also available in different color nuances. In addition, depending on the system selected, it is very easy to attach. Usually there is no need to even drill.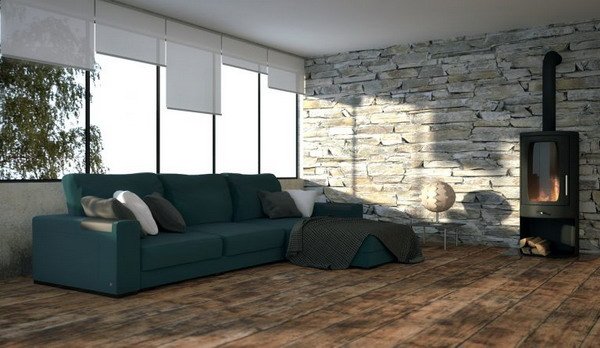 Jewelry for the curtains
People who actually like the colors and designs of their curtains in a more classic way are often looking for a way to still use a little accent. Curtain decorations are therefore a great trend. The curtain brooch, for example, is designed in such a way that it can hold thick strips of fabric together well. A tieback can also be used. There are very different variants here. The pieces of jewelry can be simple or with shiny stones. Models in the form of flowers, which are particularly effective with very plain and simple curtains, are very popular.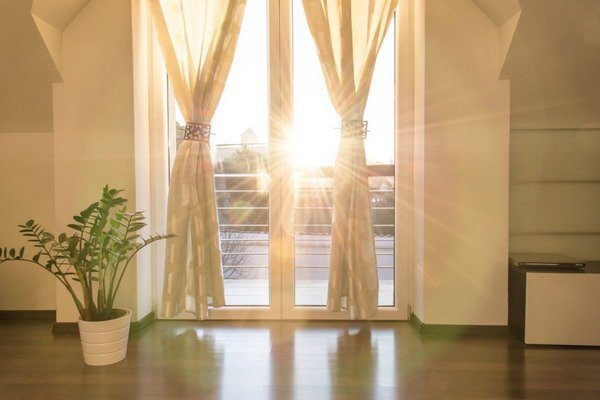 The curtains are as versatile as your personal taste and therefore very well suited to really set the scene in the living room.
Photo credits : © Fotolia: # 00 Vojtech Herout – # 02 slavun – # 03 Photographee.eu – # 04 imagophotodesign – # 05 Vicktor Belicak